The government of Singapore's investment arm appears to be
closing in on its purchase of four high-profile U.S. golf venues
. Last week, a deal was sealed to ensure that PGA West, the premier property under contract, will remain affiliated with the PGA of America until 2061. This licensing agreement is a key to PGA's West's value and one of the reasons that Singapore is willing to pay a $1.5 billion for Paulson & Company's golf portfolio. In addition to PGA West, which features six "signature" 18-hole golf courses, John Paulson's hedge fund is also selling the Greg Norman-designed Great White course at Doral Golf Resort in Miami, Florida; Arizona Biltmore Resort & Spa in Phoenix, with two 18-hole courses; and Grand Wailea Resort Hotel & Spa on Maui in Hawaii, which has three 18-hole courses plus two others at the adjacent Makena Beach & Golf Resort. The Singapore Investment Corporation agreed to buy Paulson's properties at a recent auction. If the transaction closes, it'll likely be the biggest sale of the year.
Jaime Ortiz-Patiño, one of the grand old men of golf, died last week in a hospital in Marbella, Spain. I didn't know him personally but I certainly knew of him, for he was
one of the best-known and best-liked people in Europe's golf business
. "In many ways, he has been the 'soul'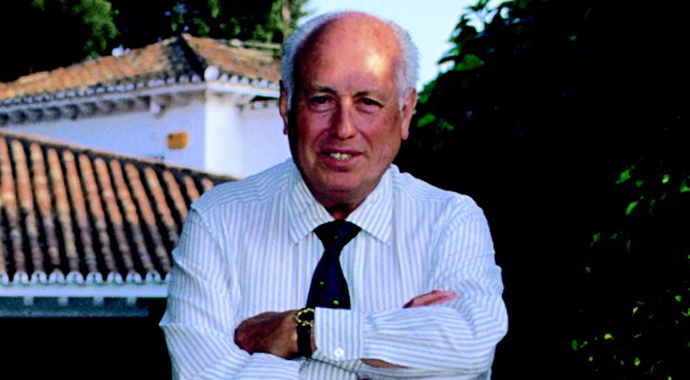 of golf in Europe," said the vice chairman of the European Tour, in a Tour-produced obituary. Ortiz-Patiño leaves an important legacy: Club de Golf Valderrama, his destination golf course in Andalusia, the venue where the Ryder Cup matches were first played in continental Europe. Those matches, in 1997, along with numerous other high-prestige events that were played on Valderrama's Robert Trent Jones-designed golf course, put the Costa del Sol on the world's golf map. A former golf writer for the
Times
summed up Ortiz-Patiño's life this way: "Jimmy Patino had impeccable manners, endless charm, lots of money, and a determination to achieve whatever he set his mind to." He was 82.
If you're thinking that 2013 will be the year when Cuba finally starts to build some golf courses, you may have another think coming. Rob Sequin of the
Havana Journal
has concluded that
all of the nation's much-ballyhooed golf ventures have come to "a complete standstill"
and that Cuba is "far, far away from breaking ground on any new golf courses."
Don't say I didn't warn you
.
Greg Norman is peeved again
, this time at Medalist Golf Course in Hobe Sound, Florida, which had the nerve to hire another architect to oversee some renovations. "It's really a slap in the face at the end of the day," Norman told
Golf Digest
. "It hurts a lot, to tell the truth." To ease the pain, Norman, who once served as Medalist's president, has demanded that the club return some of his memorabilia and stop marketing the track as a Greg Norman/Pete Dye co-design.
Speaking of
Golf Digest,
did you ever wonder about course #101 -- the "bubble" course that just missed being named to the magazine's top 100 in the United States? Well,
you don't have to wonder anymore
.
CIDCO has finally opened its golf course in suburban Mumbai, India, just
five years later and seven holes fewer
than originally planned. The golf course -- a "swanky" track, according to the
Indian Express
-- is in Kharghar, one of the 14 "nodes" of Navi Mumbai, a planned community that CIDCO is developing. The company had hoped to open an 18-hole course in 2008, but concerns about the loss of forests and the relocation of long-time residents in the area shrunk the amount of land available. So the current layout, co-designed by Phil Ryan and Robert Cairns of Victoria, Australia-based Pacific Coast Design, features just 11 holes. CIDCO hopes to complete the 18-hole track someday, but it likely won't happen anytime soon.
Some information in the preceding post originally appeared in the November 2008 and October 2010 issues of the World Edition of the Golf Course Report.
Hacienda Santa Martina Nature Club & Golf Course, in suburban Santiago, Chile, has
opened the second nine of its 18-hole golf course
. The track has been designed by Randy Thompson, an architect based in Chile who apprenticed with Robert Von Hagge. Thompson has also produced courses in Argentina, Brazil, and Uruguay.
A golf club in Maryland has sued a nearby power company, alleging that its golf course has been damaged by coal fly ash produced by the utility. The lawsuit, filed by Walden Golf Club, claims that
the water in its well contains abnormally high levels of toxins
including aluminum, lead, vanadium, and nickel and that Constellation Power Generation allowed those metals to seep into the local ground water. "A golf course with toxic soil, dead or dying grass, and no access to non-contaminated irrigation water is valueless," the lawsuit declares. The club has asked for $20 million in compensation.
In Friday's blog, I mentioned that a California-based LLC has agreed to buy Club at Cordillera, in Colorado. I'm thinking that the transaction has closed, because the new owners have announced that
Troon Golf will manage the facility
.
Congratulations to Roland Nagel of Kirksville, Missouri, who
played golf for the first time last week
. "It was a good experience," Nagel said after playing five holes at Kirksville Country Club. "I hit the ball better than what I thought I would." I'd love to wish Nagel a long and happy relationship with our sport, but I don't think it's likely. He's 91, and he isn't sure if he'll ever play again. He just wanted to check off an item on his bucket list. "I'm getting old," he told a local newspaper. Aren't we all.